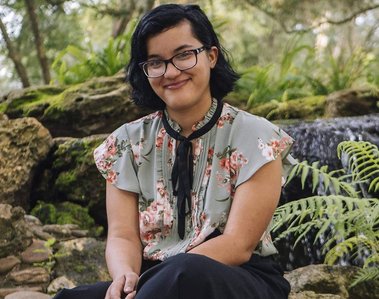 Photography - Journalism - Public Relations
When I went to my first concert in 2011, I immediately wanted to make that moment something I could capture. The joy. Flashing lights. High energy from the bands that fed the crowd. That led to me exploring my interest in photography, mainly music photography, and over time I combined that with my passion for writing.
After falling in love with live music, I became heavily involved in the DIY scene by photographing live shows and began writing album reviews for online publications shortly after as well as doing interviews. Through working with publicists and learning more about the industry, I pursued Public Relations and graduated from the University of Florida with a Bachelor's degree in PR in 2019.
At my core, I am all about finding creative ways to share and tell stories. I've been able to do this through various lenses and mediums by working with clients such as the National Museum of African American Music and the University of Pennsylvania.
I'm an Assistant Editor and Contributor for The Alternative run their weekly New Music Friday playlist.
I'm available for live and promotional photos and PR work. You can contact me directly by emailing me at Lindsycarr@gmail.com or by using my Contact page.
In the past, I ran Local Spotlight for Focus Magazine from 2014 to 2016. I was in charge of finding unsigned talent and showcasing their music by conducting interviews that were turned into a two page spread. From 2017 to 2018, I was the Content Coordinator for the Gainesville, FL based website Lvl To The Room and took on various projects such as Savannah Stopover coverage and The Fest FL, where I organized and conducted video interviews, pre-festival coverage, etc. While working with Lvl, I doubled the site's readership within the first few months and grew the site to a monthly readership of over 6,000 readers.
My work has been published in various publications such as The Gainesville Sun, Substream, The Alternative, and Highlight Magazine.